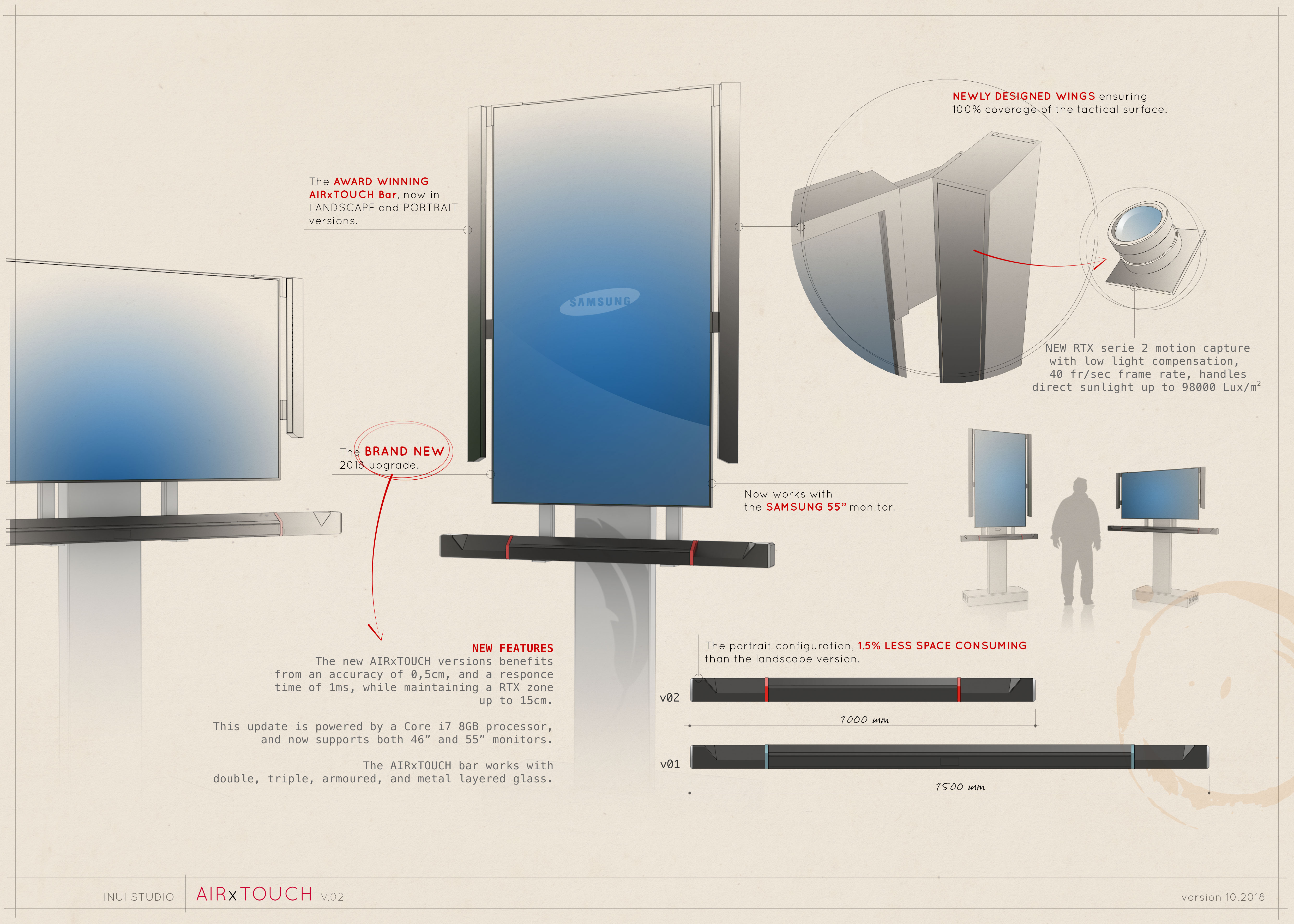 Our work concerning the all new AIRxTOUCH v2 hits the public!
This concept was labeled TOP SECRET for many months, but can now be shown to the world … with pride …
To answer to a public demand, our studio worked closely with the developers at INUI STUDIO to come up with a solution to make a portrait oriented version of the award winning v1 bar.
For the initial product presentation, we chose for this funny, retro looking style.
All you need to know about the AIRxTOUCH technology can be found on their website http://www.airxtouch.com