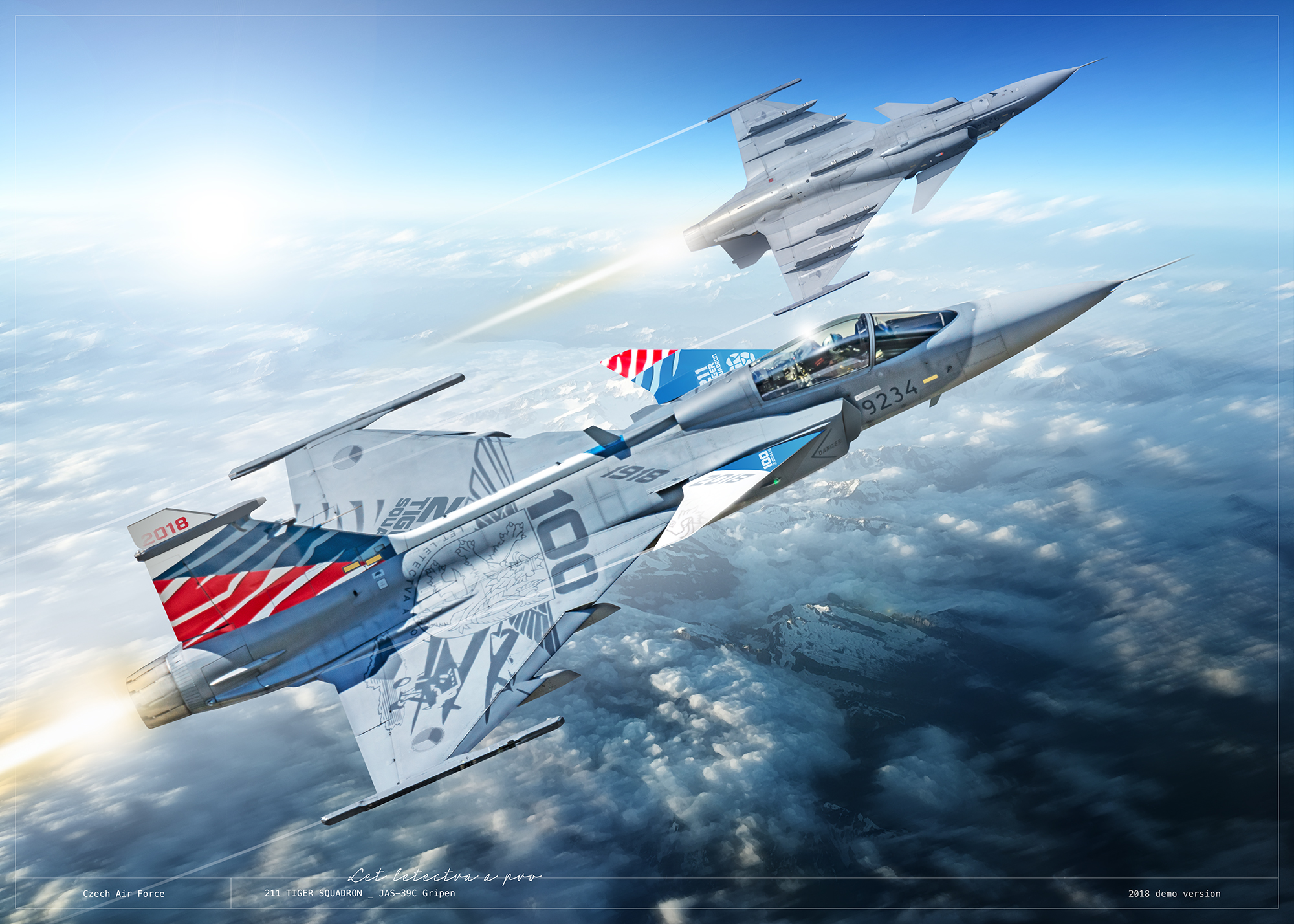 I had to make many reference images to produce this illustration of the Czech Air Force JAS 39C Gripen.
This version is flown by the 211 Tiger Squadron, pictured here in it's 2018 Solo Display livery. The Gripen celebrates his 30th anniversary this year.
Poster soon to be found at a web shop near you!