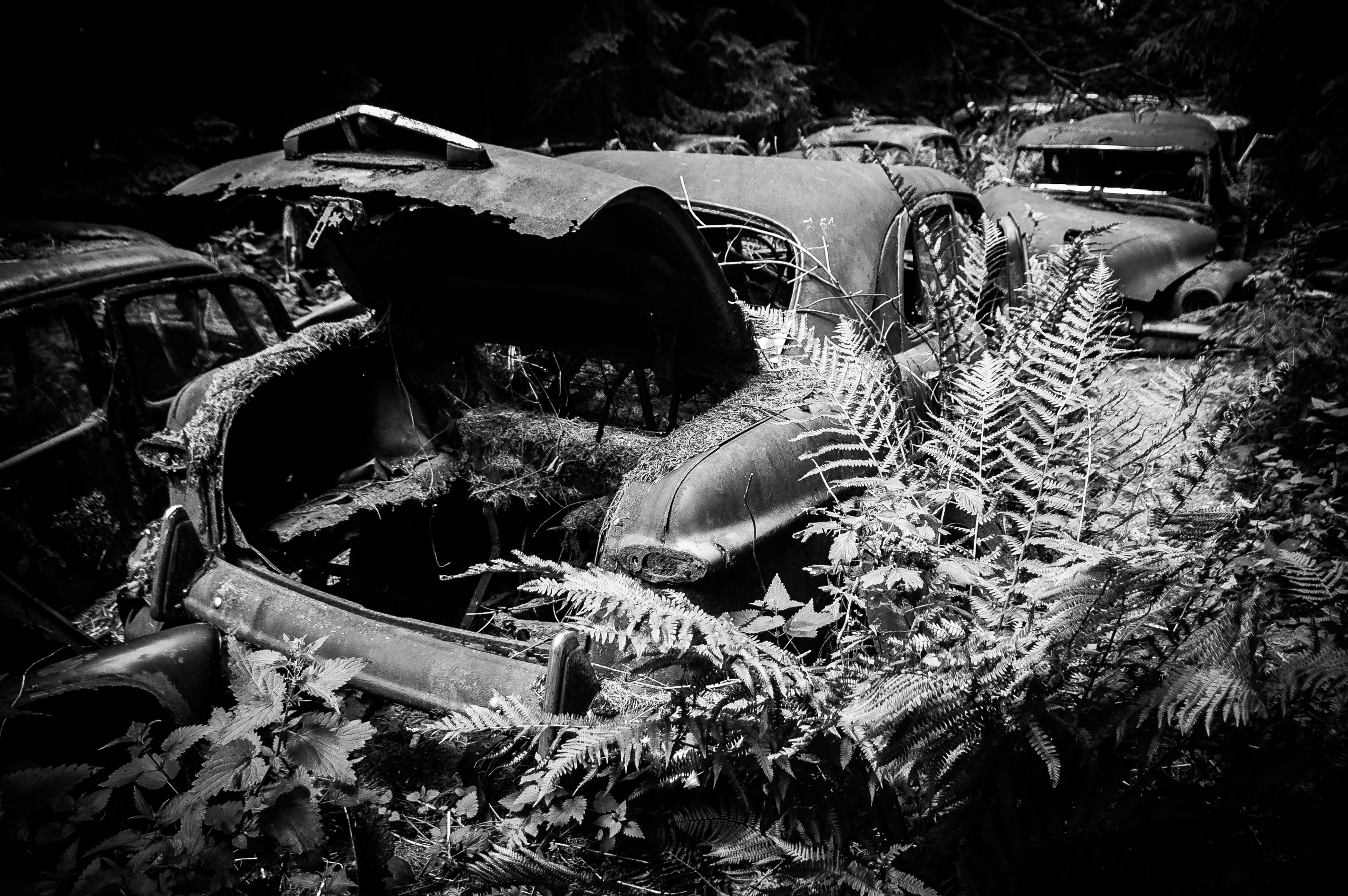 A funny thing happened in the summer of 2009.
While wandering over the internet, I found images of this abandoned collection of cars.
Curious on where I could find this scene, I must have covered every single square meter of Poland and Russia on Google maps … only to find out that this extra ordinary scene was to be founding a bush a mere 15 kilometres of where I live …
Sometimes … You just get lucky.
You may find the gallery here https://www.flickr.com/photos/163950146@N06/albums/72157704010464122